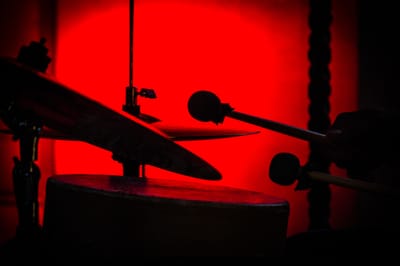 A Home for some of the best Country and Irish music .
Coastline Radio is a not for profit organisation whose sole purpose is to bring to you the listener the best in Country and Irish music, Our system is set up so that if you like a track you can purchase it from the supplier thereby supporting the artist. If you are an up and coming singer and want to be heard on radio then please send us an MP3 of your music and we will put it on our Auto DJ it will also be played by our live DJ's, plus we point to iTunes where the listener can purchase the track or Album we also list last.fm and Amazon.
So if you are and artist performer or singer playing at a venue send us your details and we will advertise them here, or if you are putting on a night of good Country and Irish music in your Bar/Hotel, parish Hall, or Barn Dance please send us the details early and we will post them here on Coastlineradio We need more DJ's so if you think you could present a show for an hour or more please email details to me Brendan Gavin, brendan@coastlineradio.net or Call/Text me at 087 9941850
Our auto DJ runs 24 hours a day 7 days a week.
A Message to all our listeners and supporters from Brendan, our CEO;
"We have been on air Broadcasting around the world with brilliant Country Music show's. These are presented by myself, Joe Kearney and Gerry Costello. As you all know only too well, that since the pandemic hit the world, live venues to dance in and to see your favourite singers have closed down. We made the decision to maintain our country shows here on Coastline Radio all through the pandemic in order to help our listeners have a means of contact with the singers and music they love. We aim to be the portal where the public and the artists can meet and interact in a virtual medium. This of course, up until March 2020, has been a part of the everyday living that we were all accustomed to, a way of life that even us as presenters, have taken for granted.
Internet radio is also a way that the artists and singers can be in contact with the public and new and upcoming artists can get noticed and get known also. Our station, therefore we feel, is an important resource to everybody as it brings the music and the artists to the listeners that so love to hear it. It is also sometimes the only daily contact that many of our older and rural community have to enjoy and listen to.
Putting on shows can be difficult and can also be a drain on our resources. We do not have any funding from advertising or sponsorship from any large corporations. We get no portion of the licence fees that are collected. The daily costs of operating the station is funded solely by the presenters out of a love and a passion for the music and for the presentation of the various shows.
To date we have stuck with it because of the sheer passion we have here in the station for the music, the artists, the songwriters and our appreciation and gratitude for all the listeners of Coastline Radio who tune in to us from all over the world. This is what keeps us motivated and eager to "keep the show on the road". We have the best and most genuine listeners for which I and the team are eternally grateful.
I am putting a PayPal Me link here on the website and on my Facebook page with a view to getting some small support to keep Coastline Radio operating and keep "the lights on", as they say. We have station running costs like station streaming, live jukebox updating, heat, light, equipment, software costs and we also need to maintain and pay the fees for our website. All of this can run to a few thousand euro annually. if you can offer a little support just to keep coastline Radio Ireland afloat we will be ever so thankful. Even as little as a euro would be very much appreciated to keep this non-profit station going.
Thank you so much for all your kind generosity, your support and, above all, your continued listenership.
Brendan
To make a donation please
click PayPal link below